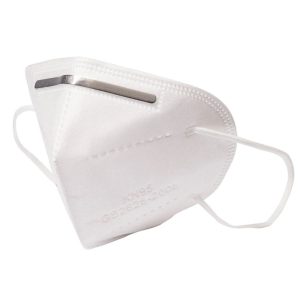 KN95 Mask for Protection from Covid-19 Virus
KN95 Mask is now available at PC Technologies. Our KN95 face mask has 5 layers of nonwoven polypropylene material. There are a lot of face masks available in the market but they do not keep you safe from the current Covid-19 Corona Virus. Most people are using expensive masks that are just made to protect you from dust. We have introduced the highest quality imported face mask to keep you and your family safe from this stubborn coronavirus.
PC Technologies is delivering these KN95 Face Masks in whole Pakistan. We have bulk quantities are also available. Dealers are welcome to contact us.
Usage Guidelines:
You can re-use this mask by washing it with warm water.
It can protect you from different viruses, allergies, and dust.
This mask is lightweight which makes it comfortable for kids.
---
Lahore: 0333-2811493 | 0321-4388424 | 0331-0442080
PC Technologies
Showroom #Ground Floor 81, Hafeez Center, Gulberg III, Lahore, Pakistan. Locate us on Google Maps.
Islamabad: 0331-0442080
PC Technologies / Electroline
Showroom # 7, Azeem Mansion plaza, AK Fazal-ul-Haq Road, Block F, G-7 Blue Area, Islamabad. Locate us on Google Maps.
Rawalpindi: 051-2811493 | 0300-9508677
PC Technologies
Showroom #Ground Floor 27, Dubai Orakzai Plaza, 6th Road, Rawalpindi, Pakistan.